We
create

what
you

imagine
Designing, building and renovating luxury homes in Ibiza
The Blue Pearl creates sublime, highly personal homes for discerning customers.
Our projects reflect our customers' vision. Over time we've established ourselves as a comprehensive partner for exclusive luxury homes in Ibiza. The Blue Pearl can help you design, build, renovate, maintain and assist with purchasing or renting your home. We are an ecosystem of designers, architects, artisans and partners united by sustainability, service and perfection.
Let us create what you imagine
A home is personal and a living form of self-expression. It's both a sanctuary and celebration of who you are and what you love
Whether designing, building, buying, or restoring, we understand that a home is much more than a place, but a feeling. Our fluency with the natural beauty and way of life on the Balearic Islands helps us translate your Mediterranean dream home with eloquence; authentically blending the natural expression of the land with your concept of home. We view every project as a partnership between your vision, demands, quirks, style and our wisdom, craftsmanship, and unparalleled standards.
Sustainability influences everything we do and it's bigger than just looking for ways to be a little more efficient. It's a mindset that stems from our respect for nature and the the islands, its ecosystem including the tradition and culture found here. We are maintaining the core values and traditions of Ibiza and bringing them to the 21st century. It's an exercise in creativity and innovation that ultimately rewards our customers, capturing the spirit of the place and their idea of home.
Creating homes for people who want to feel at home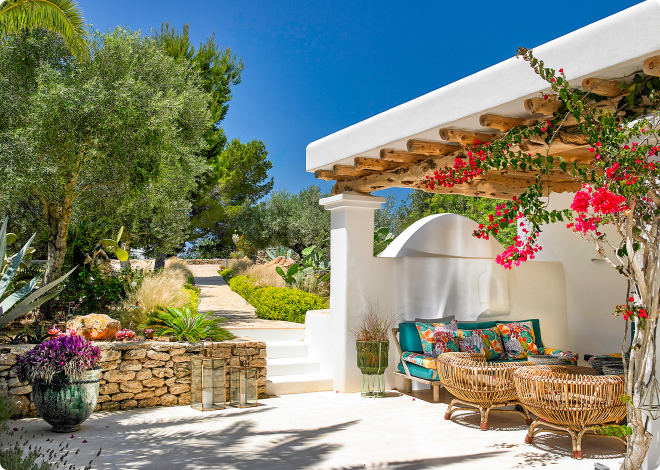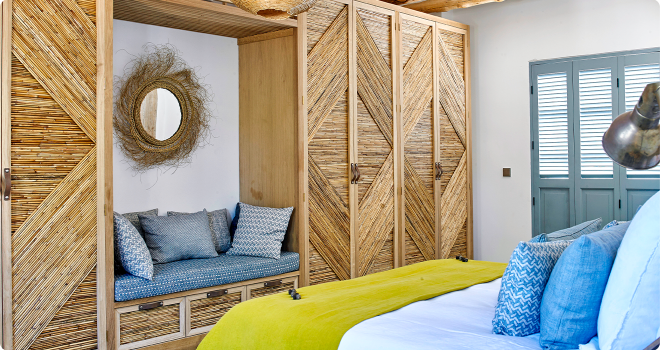 We have valued partnerships with the highly skilled local artisans of Ibiza. This is how we bring the tradition, craft and culture of the Balearics into the 21st Century and transform the soul of Ibiza into something tangible.
The Blue Pearl is a full-service solution for luxury homes and villas in Ibiza
Our bespoke offerings include design, construction, renovation, landscaping and maintenance. Our real estate specialists can also help you find your luxury home or rent it out for you when you're away.